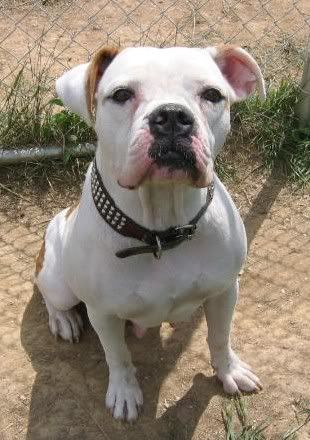 This is Darla. She's a beautiful American Bulldog who was rescued from a homeless man living in a van who was breeding her to sell her puppies (bad situation). Anyway, she is safe now and currently resides at the Happy Hound Hotel where she plays with her people-friends. She is a very friendly, well-mannered dog and knows a lot of simple commands such as sit, stay, and lay down. Darla is cat-friendly and dog-friendly as well. She walks well on and off of a leash.
Please take her home with you :)
If you'd like any further info, please let me know. I work with this wonderful dog everyday and I know everything that you would need to know.